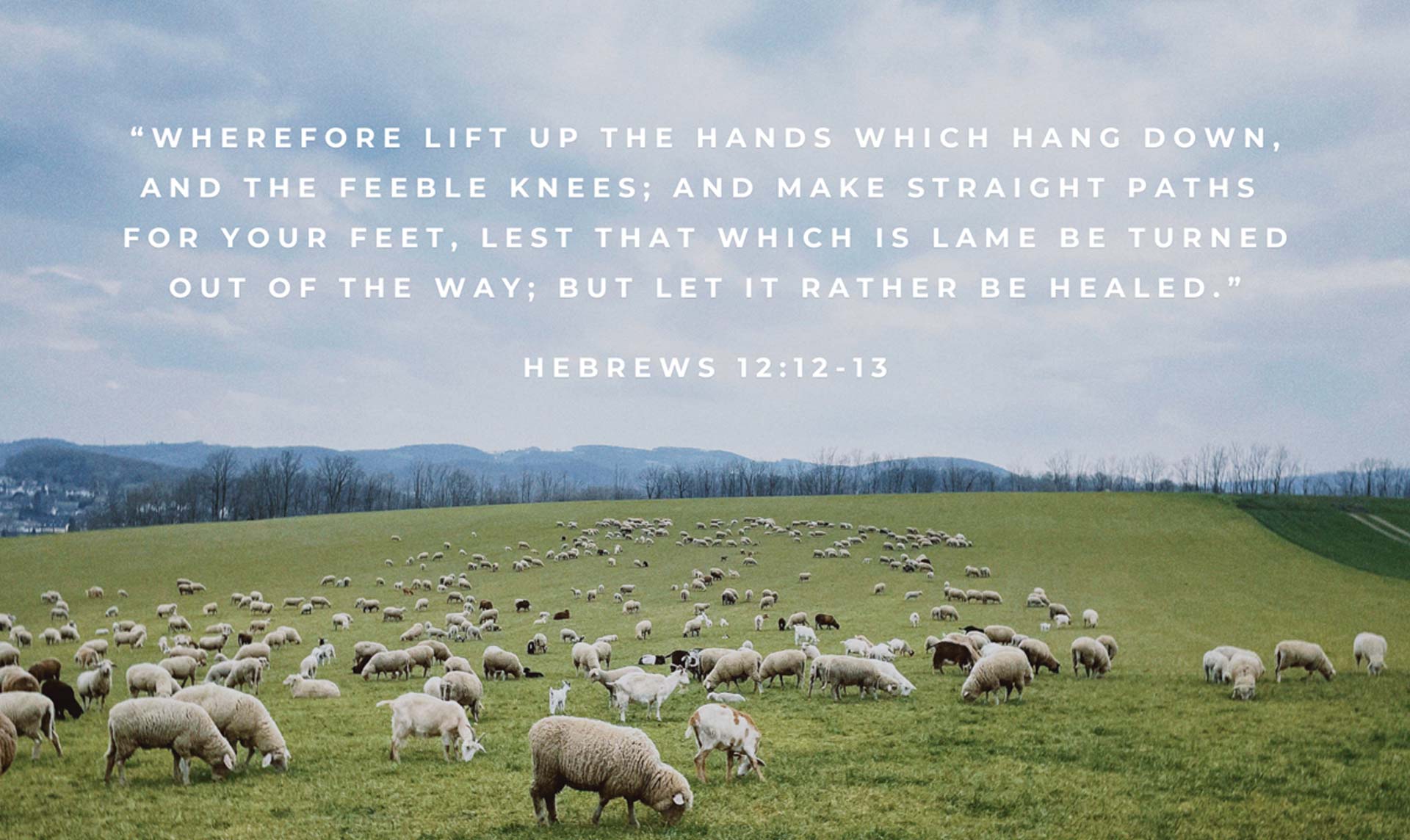 Assisting pastors and missionaries with their ministerial and personal counseling needs
It has been our heart's desire since the founding of Selah International to be able to provide a haven for God's servants in need… in need of comfort, in need of encouragement, in need of rest, or in need of counsel.
Please watch the video below and pray with us about this wonderful opportunity.
Expectations are high for pastors, missionaries, and full-time Christian workers. The uncertainty, the isolation, and trying to "go it alone" have devastating effects on spiritual leaders. They're weary of the disunity and criticism; they're discouraged about losing members. They face exhaustion, failed expectations, depression, and burnout. Everyone gets discouraged; the problem comes when we stay there or otherwise feel stuck there. This is exactly what many pastors, ministry leaders, and missionaries are experiencing on a daily basis…so little opportunity to step away from meeting the demands of others to get the help they themselves so desperately need. There is no doubt that the attrition of pastors leaving their flocks and missionaries leaving their fields will have incredibly destructive effects on the body of Christ around the world. We at Selah International Counseling Ministries desire to be a haven where God's servants can receive hope, care, and renewal, just like the people they are shepherding.
Selah International provides virtual and in-person certified biblical counseling and coaching for ministry leaders around the world. Since our founding in Dec. 2020, it has been our joy to minister to pastors, pastoral staff, missionaries, Christian educators, and their families in over twenty-five states and eighteen foreign countries. Over the past eighteen months, Selah has provided over $31,000 in counseling scholarships for God's servants. Our homebase currently is in Summerville, SC. When ministry leaders reach out for in-person care, we are currently dependent on outside partners to meet the need for lodging in a private setting here in the Charleston area. The number of counselees who have contacted Selah has grown significantly over the past year. As a result, we have not been able to meet the urgent needs of some families in a timely manner. It is very evident that we need a headquarters where we can bring multiple couples, families, and individuals to maximize our efforts and give hope to these servants of God through encouragement, debriefing, crisis counseling, as well as conferences and retreats. You might ask – Aren't there other places out there where ministry leaders can go for personal counseling intensives by certified Biblical counselors? Yes, there are. However, the cost for counsel and lodging can range anywhere from $3,000 to $5,000 per week for a couple and $10,000 per week for a missionary family needing help with re-entry and debriefing. This is not always financially feasible for those who are in the ministry. Selah International desires to provide counsel and lodging for a fraction of the current average cost. We need your help!
When the Lord planted the seed for this ministry in our hearts a few years ago, we began to plan and strategize for what our future "Selah Home" would need. We are convinced that the location must be:
PRIVATE – providing seclusion and confidentiality that's needed for healing.
MOVE IN READY – allowing the ministry to continue without having to interrupt the counseling ministry for months of remodeling.
POSSIBILITY OF EXPANSION – room to build other small cabins to house more as we grow our team of biblical counselors that are passionate about keeping God's servants strong and encouraged.
We believe that the Lord has led us to an ideal location just outside of Columbia, SC. The property consists of forty-eight acres and existing buildings that will facilitate our current needs. There are five private living areas which will allow for serving multiple missionaries and pastors and their families at the same time. This property will immediately provide one very important need that is often overlooked – a place for "debriefing" an entire missionary family who has lived and served cross-culturally for years. It will also open new doors of ministry by allowing us to host pastoral staff retreats, planning sessions, and workshops for ministry leaders for a time of spiritual renewal and rest. As Selah continues to grow, we envision this property being used as a base to further equip church leaders in the area of biblical counseling in their own ministries.
We have negotiated a final price of $899,000 for this property. (This includes the acreage, the buildings, and much of the furnishings inside of the two homes.) Comparable properties in the area are significantly more expensive so we are grateful for this opportunity. We need your help! Our goal is to raise the full $899,000 plus closing costs by October 31st, 2022.
Would you prayerfully consider helping us reach this goal? Please help us make a difference…for eternity.
For subtitles in Spanish, please click once on the CC box. Para subtítulos en español, por favor haz clic una sola vez en la caja de CC.
This ministry was born out of a grateful heart for the Word of God, the saving power of Jesus Christ, the Holy Spirit's continual sanctifying work in our hearts and the spiritual mentors that have spoken truth into our lives at crucial times in our story. Biblical counseling has truly been transformational in our family and in our church planting efforts. This motivated me to pursue doctoral studies in Biblical counseling and led my wife and I to seek to become certified biblical counselors through the Association of Certified Biblical Counselors (ACBC). We are so very grateful for the guidance and resources provided by Tim Bryant and the Lowcountry Biblical Counseling Center of Charleston, SC, who have invested in and partnered with us and other organizations like Selah to further the vision for biblical counseling and changed lives.
Even though we are Christ-followers and many of us are serving in ministry, there are often breakdowns in our relationships and in our personal lives. We know and teach Truth, but we often fail to apply and practice Truth on a personal level. When this happens, it is necessary to stop, listen and allow God to speak directly to our hearts. That is why we chose the name "Selah" for our ministry.
Many Bible scholars believe that "Selah" means 'to pause' or 'to reflect'. "Selah" is thought to be rendered from two Hebrew words: s_lah, "to praise"; and s_lal, "to lift up." From salah comes the belief that selah is a musical notation signifying a rest to the singers and/or instrumentalists who performed the psalms. If this is true, then each time selah appears in a psalm, the musicians paused, perhaps to take a breath, to sing a cappella, or to let the instruments play alone. Perhaps they were pausing to praise the One about Whom the song was speaking, perhaps even lifting their hands in worship. This idea would encompass all these meanings— "pause," "lift up," and "praise." Whenever we see the word selah in a psalm or in Habakkuk 3, we should pause to carefully weigh the meaning of what we have just read or heard, lifting up our hearts in praise to God for His great truths. "All the earth shall worship Thee, and shall sing unto Thee; they shall sing to Thy name. Selah!" Psalm 66:4.
As our name indicates, we want to be a safe place where pastors, missionaries, ministry leaders and believers can pause, carefully consider what God is saying to them, then praise Him for His transforming Truth. If we can come alongside and help you or someone you love with a personal counseling issue, please reach out to us. (843) 870-1832 or info@selahinternational.org
Chris Phillips
Director, Selah International Counseling Ministries
Our Mission
Certified Biblical counseling – We are committed to offering counseling that is credible, not based on what we might say, but convictionally on what God HAS said.
Confidential care and coaching for ministry leaders and workers – This promotes accountability and avoids the isolation that is common in our circles today.
Care for missionaries on the field or on furlough – Missionaries face unique challenges and intense spiritual warfare while on field assignment and home assignment; a reality which often leaves the missionary feeling trapped, alone, and forgotten.
Consultation for challenging cases within the local church – We come alongside pastors and assist with evaluations, initial crisis counseling, and, when needed, offer a "formal recommendation plan" for going forward. Our goal is to provide the tools and follow up necessary to ensure the formation of godly thinking patterns and habit changes that are essential for permanent change.