As the school year begins, we stop to consider educators. We think immediately of teachers who stand in the classroom, teaching our children how to read, write, and count. In the church, we associate this responsibility with spiritual leaders– pastors, evangelists, Sunday School teachers– those who have the gift of clearly imparting God's Word and who perform the duties in a public way. 
However, God expects each and every one of us to be educators.
For when for the time ye ought to be teachers, ye have need that one teach you again which be the first principles of the oracles of God; and are become such as have need of milk, and not of strong meat.
Hebrews 5:12
Consider 1 Timothy 6:20-21, where Paul admonishes his student Timothy to live out and teach what he has learned to others. Timothy has had great advantages of being a lifelong student. The steadfast faith of his mother and grandmother gave him a tremendous background in the faith (2 Timothy 1:5-6). In addition, Timothy had the privilege of sitting at the feet of a spiritual mentor– Paul, a great champion of the faith. Paul taught Timothy to the fullest extent (2 Timothy 3:10). These relationships in Timothy's life helped him develop deep roots in a system of conviction, be convinced of Scripture, and become a great champion of the faith himself.
Timothy was certainly responsible for taking what has been entrusted to him and teaching others. But just like Timothy, we are also responsible for taking what has been entrusted to us and to teach others. Rather than push off the responsibility of teaching others to a select few, we must recognize our call to help educate the next generation so that they become fully convinced of what Scripture teachers and become great champions of the faith!
Only a disciple can make a disciple.
– A.W.Tozer
Before we begin, here are 2 dangers we must avoid:
Dangers We Need to Avoid
Avoid the notion that we are the result of our upbringing or the notion that we can force spirituality on our children.
Don't fall to the temptation of thinking that you are not responsible for teaching Christ to others because you did not have a heritage of faith. On the other hand, don't assume that your children will automatically follow Christ because you do or because you told them to. Keep your perspective biblical—both parents and children have a responsibility. Parents are responsible to teach and model Christ, but children are responsible to follow Christ (Ezekiel 18).
I had the privilege of growing up with godly parents; in fact, I was convinced that my dad had a special line to God because his prayers seemed to always be answered. The day before a big Greek test in college, I spent some of my very limited funds to call dad and ask him to pray that I would pass my test. Dad's response? "I will always pray for you, but David, did YOU pray? It's time to make your faith yours." No matter how tremendous his example; my dad could not force me to follow Christ. It is heartbreaking when we pour into someone else, and they refuse and reject truth. We are responsible to teach, but we are not responsible for the outcome.
Avoid the notion that children are our highest value.
We have very special, clear, biblical obligations that bind us to the next generation. God gives us a special mandate to lead them to faith. However, we must never become so fixated on the welfare of our own children that we lose our passion for rescuing the lost. Remember, the call of Christ is our highest value, and He calls us to follow Him & His great commission!
When it comes to teaching children, parents and educators obviously play a large role. However, even if you do not have children or children at home, you are also called to teach children. For the church is the household of faith; we are the family of God. And so, the children in the church really are "our children." We all share the responsibility to tell the next generation about the Lord. How do we teach from a Biblical perspective?
Purposefully Provide a Pious Pattern
But continue thou in the things which thou hast learned and hast been assured of, knowing of whom thou hast learned them; And that from a child thou hast known the holy scriptures…
2 Timothy 3:14-15
In Spite of Struggle
We recall from 2 Timothy 1:5 that Timothy had a great heritage of faith in his mother and grandmother. In Acts 16:1, we learn that Timothy had a Jewish mother and a Greek father. This information tells us the circumstances were not perfect. Certainly Lois and Eunice faced challenges living out their Jewish faith in the home of a Greek unbeliever, but they were faithful to both teach Timothy the Scripture as well as show him what "unfeigned faith" looked like in real life.
In Step with Scriptre
Despite the obstacles they faced, Lois and Eunice accomplished what Psalm 78 tells us to do.  
Give ear, O my people, to my law: incline your ears to the words of my mouth. I will open my mouth in a parable: I will utter dark sayings of old: Which we have heard and known, and our fathers have told us. We will not hide them from their children, shewing to the generation to come the praises of the LORD, and his strength, and his wonderful works that he hath done. For he established a testimony in Jacob, and appointed a law in Israel, which he commanded our fathers, that they should make them known to their children: That the generation to come might know them, even the children which should be born; who should arise and declare them to their children: That they might set their hope in God, and not forget the works of God, but keep his commandments:
Our first task in teaching our children is to help them to KNOW the Scriptures (Deut 6:6-9). Scripture must be the sun in our universe. It cannot be a thing in our homes; it must be THE thing. Everything else should be like the planets revolving around the Sun of Scripture. Our children will be judged by this book, will find meaning in the worldview built by this book, and will live in the light of this book. This means that knowledge of this book must be known first and known better than anything else! Knowing is seeing into the real beauty of truth and embracing it for the treasure that it is. So, while we can't make our children know Scripture, we can teach them and we can provide them with a pattern of real knowing.
Next, we must teach our children to trust in God. We desire them to set their hope in Him alone and be confident in Who He is and what He has said and done. Their hopes will be dashed if they set their hopes on a spouse, or children, or the economy. We must set a pattern for them by teaching and showing them how and why to trust God.
Finally, it is our responsibility as teachers to instruct our children to obey God. Outward obedience to God is the final goal of our teaching because it externalizes the glory of God. The glory of God is why the universe was created. Thus, our goal is to teach our children to live for and show the glory of God.
Will the next generation know that God is worth it because of the way we lived our lives? Will they know that the Gospel is glorious because of the way we shared it in our lives? Will they know that God's desires are important because of the way we lived our lives? When they see us sacrificing and bowing to the reality of God's Word, the next generation will walk on and give the next generation a pious pattern to follow.
*This blog is based on the sermon "Our God-breathed Bible" preached on Aug 20, 2023, at Grace Baptist Church of West Columbia, SC, by Pastor David Goforth. To listen to the complete sermon, please visit the GBC podcast or the GBC youtube channel.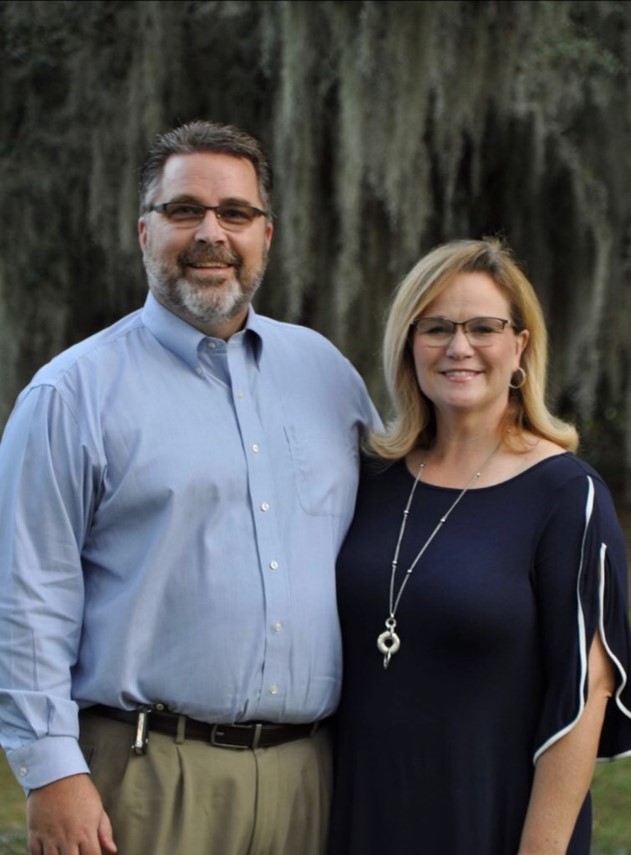 David Goforth
Senior Pastor of Grace Baptist Church, West Columbia, SC
David was reared in a Christian home in Michigan and was a member of Rochester Hills Baptist Church. His wife, Daye, was a "preacher's kid" in Tennessee at Franklin Road Baptist. They met at Pensacola Christian College and were married in the summer of 1993. The Goforth's traveled as college representatives and ensemble leaders for two years after graduation. In August 1995 they moved to West Columbia and began a more than fourteen-year ministry at Grace Baptist Church. The Lord grew their family (with five daughters!) and their ministry as David served as youth pastor, assistant to the pastor, and interim pastor and Daye taught at Grace Christian School. In 2010, they then served as senior pastor at Providence Baptist Church in Riverview, FL, where God grew their family again (a son-in-law). In August 2020, the Lord brought the Goforth's back to West Columbia where they are now serving as the senior pastor here at Grace and loving the grandparent life!