Our Board
The Selah International Counseling Ministries Board provides oversight, spiritual guidance, and assists in the financial planning of the ministry.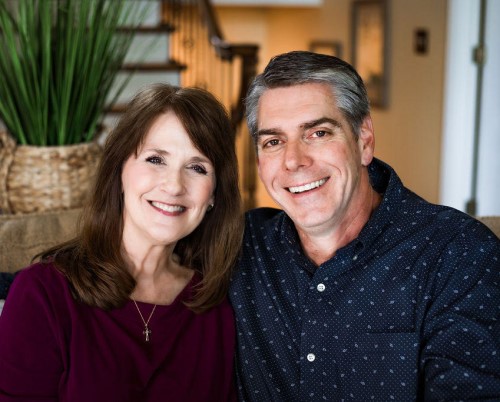 Chris and Dawn were married in 1989; they have been blessed with four children and five grandchildren. Their journey in full-time Christian ministry has taken them from Georgia to South Carolina, Costa Rica, Cuba and the Dominican Republic. Through the ministry opportunities God has given them over the past thirty years, their passion has been to see souls saved, solid churches established, to encourage church leaders, see marriages restored, parent-teen relationships healed, child-rearing methods improved, and generations impacted by solid, biblical counseling of the fundamental truths of God's Word. Chris and Dawn are graduates of Pensacola Christian College where Chris also received his MS in Education. Their passion for Biblical counseling led them to pursue certification through the Association of Certified Biblical Counselors (ACBC), and Chris is currently pursuing his Doctorate in Biblical Counseling. They are eagerly anticipating how God will use Selah International Counseling Ministries to make a difference in the lives of God's servants and advance the Kingdom of Christ. " Now unto Him that is able to do exceeding abundantly above all that we ask or think, according to the power that worketh in us…Unto Him be glory in the church by Christ Jesus throughout all ages, world without end. Amen." (Eph. 3:20-21)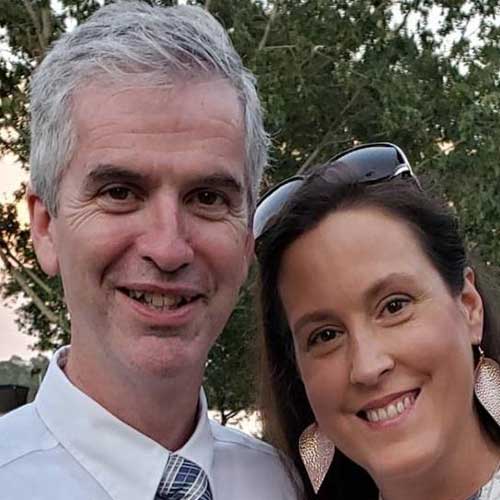 Tim is the Executive Director of Lowcountry Biblical Counseling Center, which was founded in 2003. Before LCBCC, he served as a pastor for ten years. Tim and his wife Erin, have four children, one precious daughter-in-law, one cat, and one dog. Tim's compassion for others and focus on Christ's humility are often used by God to inspire change in those he helps. "But we all, with open face beholding as in a glass the glory of the Lord, are changed into the same image from glory to glory, even as by the Spirit of the Lord." (2 Corinthians 3:18) His
counseling and speaking ministry help many couples and families struggling with intense interpersonal conflict find peace through the wisdom of humility. Many individuals seeking to overcome personal problems such as depression, anxiety, anger, bitterness, addiction, eating disorders and guilt have found Tim's biblical passion and perspectives to be a means of grace and transformation. He holds his Master's in Biblical Counseling from the Master's University in Santa Clarita, California, certification by the Association of Certified Biblical Counselors and is a Biblical Counseling Center Fellow-in-training.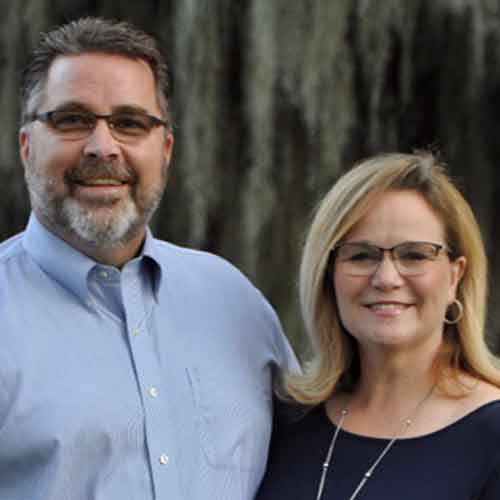 David is Senior Pastor at Grace Baptist Church of West Columbia, SC. He and his precious wife, Daye, both grew up in Christian homes and were both saved at an early age. They met while attending Pensacola Christian College, and they entered the ministry together just two weeks after their wedding in 1993. David holds a MA in Ministry from Bob Jones University. The Goforths served over fourteen years in youth ministry at Grace Baptist Church in SC before God called them to serve in Riverview, FL at Providence Baptist. After pastoring almost eleven years there, God placed them back at Grace Baptist in SC. David has a passion for dynamic preaching and making disciples for the glory of His Savior. "But God forbid that I should glory, save in the cross of our Lord Jesus Christ, by whom the world is crucified unto me, and I unto the world." (Galatians 6:14) God has blessed the Goforths with five beautiful daughters who are serving the Lord.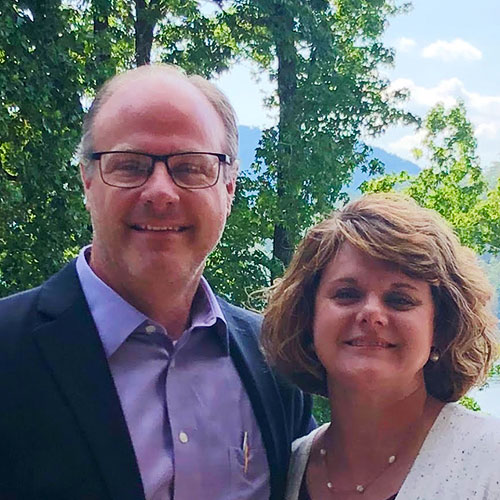 Michael Free is the pastor of Tabernacle Baptist Church in Candor, NC. He and his lovely wife, Sherri have been serving at TBC since 1991. Michael received a Bachelor's degree from Pensacola Christian College in 1989 in Youth Ministries and a Master's degree in 1991 in Bible Exposition. Sherri's father planted the church in 1976 and Michael became the assistant pastor in 1991. In 2002, Michael became the senior pastor. Sherri has been the church pianist for more than thirty-five years and has now stepped into the role of Music Director. Michael is also the director of Living Water Christian Camp and Retreat Center, a camping outreach ministry of TBC. Living Water conducts a full slate of summer camp weeks and also some spring and fall events. Michael's life verse is Psalm 84:11, "The Lord God is a sun and shield; He will give grace and glory. No good thing will He withhold from them that walk uprightly." Michael and Sherri have three adult children serving in Christian ministry, Jonathan, Jessica, and Jordyn.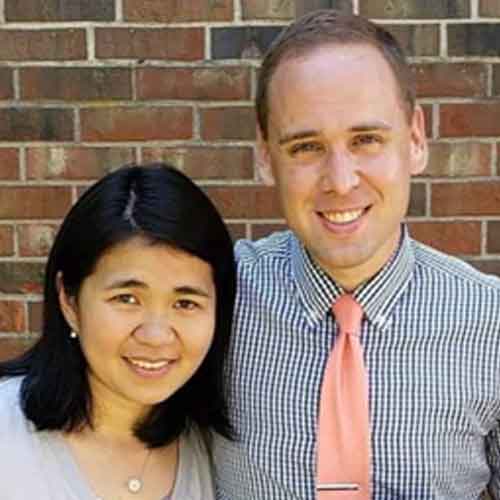 James and Deb have been married since 2009 and are parents to 3 young children. They live in Yonkers, NY, where James has been the senior pastor of Hudson View Baptist Church since December of 2013. James holds a BA in Humanities and an MA in Pastoral Studies from Bob Jones University (BJU). Prior to becoming a senior pastor, he served as an associate pastor in Charleston, SC for six and a half years. James is passionate about discipleship and biblical counseling. Deb holds a BS in Pre-Medicine from BJU, an MS in Biomedical Sciences from the Mt. Sinai School of Medicine, and an MSPAS from Medical University of South Carolina. She has experience in Genetics research and is a certified Physician Assistant. Deb speaks to and writes devotionals for women and children. Because they are convinced of the fact that God has provided man with all things that that pertain unto life and godliness, through the knowledge of Him that hath called us to glory and virtue (2 Peter 1:3), both James and Deb are currently pursuing certification through the Association of Certified Biblical Counselors (ACBC).