Serving Christ as a pastor, missionary or full-time Christian worker is a wonderful calling and an honorable profession. Joy fills our hearts to be able to witness lives being changed forever by the transforming power of the gospel. (2 Corinthians 3:18) But the ministry is also a war for the souls of men; and the enemy is astute. (1 Peter 5:8) He knows how to wear us down and capitalize on our weaknesses in order to take us out of the fight. The good news is that recognizing the danger signals and choosing to make small adjustments along the way can prevent breakdowns that end up becoming more sad statistics among ministry leaders and the body of Christ as a whole. (Proverbs 22:3)
Some of the most prevalent, challenges currently facing ministry leaders are often interconnected.
WE ARE CONCERNED that ministry leaders are not taking the time to address the reality of burnout. If we do not take the time for effective renewal, then our motivation, strength and vitality will wane and eventually die. (Matthew 14:23) Physical burnout happens whenever our bodies do not receive the exercise, physical nourishment and sleep that it needs. The result will be a physical breakdown that will manifest itself with a weakened immune system, bodily aches and pains, and low energy. Emotional Burnout happens when the shepherds have no one to care for them. Constant conflict in the church numbs ministry leaders, often leading to cynicism. This attitude will most likely cause a lack of compassion, love, and empathy that was once felt for the flock. It can also lead to doubting their call to the ministry and the ability to even care. Spiritual Burnout happens when we do not prioritize our own personal walk with the Lord due to our constantly seeking to build up the spiritual lives of others. The giving out of truth is not balanced by a healthy intake of spiritual nourishment and intimacy with God. (John 15:5) Just because we are serving in ministry does not mean we automatically are spiritually strong. (James 1:21-22) God wants ministry leaders to establish healthy life rhythms so they can be replenished, revitalized and resilient in order to be effective shepherds and caregivers. (John 10:10)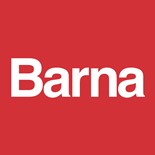 "More than one-third of pastors are at high or medium risk of burnout. Two out of every five score high or medium risk for relational problems. While only one in 20 is at high risk of spiritual difficulties – giving the impression that this is a non-issue for most pastors – an unexpected six out of ten fall into the medium-risk category, suggesting there are currents worthy of notice just below the placid spiritual surface." 
– The State of Pastors, Barna Group, p. 20
WE ARE CONCERNED that many ministry leaders are content pretending to have the joy of the Lord when, in reality, their days are filled with deep discouragement. Most of God's servants will give themselves willingly to their flock and are committed to see them brought to maturity. But when church members respond by half-hearted participation, backbiting, and petty arguments, ministry leaders lose motivation and begin to withdraw. The pandemic has left pastors in disbelief of how quickly many seemingly "committed" followers of Christ have disappeared. As a result, we retreat into isolation and do not seek to develop relationships with those that can provide a safe place to share and process the highs and lows of ministry. (Colossians 3:16) This leads to discouragement and even depression. The isolation and trying to "go it alone" are having devastating effects on leaders and their families.
Missionaries are experiencing the same disheartening effects of indifferent church members, but the additional cultural challenges coupled with the pressure of reporting "great results" to their financial supporters adds another level of stress that can be overwhelming.
And what about the full-time Christian workers who are often under financial pressure, are carrying the workload of multiple people, and are serving in nearly every area of ministry in the church? The ministry leader must give careful thought and planning in order to create a local church ministry culture of unity, encouragement and times of renewal.
God promises that He is more than sufficient to meet every need in our body, soul, and spirit. (1 Thess. 5:22-24) However, we must choose to come to Him and humble ourselves to admit our dependency on Him and others. (Matthew 11:28-30) Every shepherd, ministry leader, and full-time Christian worker needs support relationships that provide encouragement, counsel and accountability. (Galatians 6:2-3)
3. Living in Glass Houses
WE ARE CONCERNED that the current challenges in the lives of ministry leaders are adding to the normal pressures that most marriages face. Marriage is the single most important relationship in our lives but meeting the needs of others often crowds it out. The pressure of having to maintain an image that "everything is fine" when it is not, will cause wives and children of Christian leaders to withdraw from the ministry and from their husband or father. They will view the ministry as the "enemy." If the marriage relationship is suffering, it is urgent that the wife know how much she is valued by giving her the attention and care she deserves. (1 Peter 3:7) The wife of a minister must also be convinced that the efforts to restore the marriage are sincere and not just an attempt to "fix" the relationship so that ministry can continue. (Ephesians 5:25-27) Often, lasting change will not occur unless we intentionally seek biblical help from confidential safe places.
"The clergy has the second highest divorce rate among all professions"
– Pastors at Greater Risk, Baker Publishing Group, p. 86
 In addition, when the ministry leaders' children pull away and begin to manifest rebellion, this will put even more pressure on the marital relationship. The embarrassment of wayward children weighs heavy on the parents who are serving in ministry and causes added strain from misplaced priorities and an overloaded schedule. Time mismanagement, a lack of organization, as well as a skewed view of what defines biblical success can contribute to the breakdown in these relationships. (Ephesians 6:1-4) It is never too late to make changes and to seek help. If a spiritual leader senses that his children are beginning to pull away, it will only be through intentional involvement and taking wise, biblical steps that those relationships can be renewed. (2 Timothy 1:7)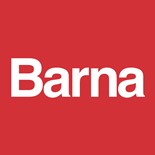 "33% of Pastor's kids, age fifteen or older, are no longer actively involved in church."
– Prodigal Pastor Kids: Fact or Fiction? Barna Group, p. 8 
WE ARE CONCERNED that many ministry leaders are experiencing empathy fatigue and are even considering leaving the ministry. Ministers are much like "spiritual first responders" and are constantly entering into the pain and crises of others in order to comfort, advise and heal. (Matthew 9:36) Their pain becomes ours. At times, the issues that others under our care are facing remind us of our own past hurts, failures and trauma. Over time, empathy fatigue can lead to anxiety and even depression in the caregiver.
This emotional depletion coupled with the loss of members, constant criticism, fighting among church members, and the fear of change, have caused many ministry leaders to seriously consider leaving the ministry. Thom Rainer states:
"The vast majority of pastors with whom our team communicates are saying they are considering quitting their churches. It's a trend I have not seen in my lifetime…They are looking for work in the secular world. Some will move to bi-vocational ministry. The pandemic really exacerbated trends already in place."
– Thom Rainer, Church Answers.com
Many pastors are grieving the loss of the normal routines and ministry methods that we have been accustomed to for so long. This resistance to change in methodology reveals in our hearts a lack of willingness to adjust our preferences for the furtherance of the gospel of Christ. Are we complicating this season further by living in the fear of man and not embracing new methods as we rely on the Holy Spirit and what God's Word truly says for guidance? (1 Corinthians 9:22) Doing ministry by comparing ourselves to others and measuring success based on other's outcomes will be fatal for us as ministry leaders. (2 Corinthians 10:12)
Being open to sharing ideas and receiving constructive criticism is vital, but so is being secure in our calling and our place of service. (1 Corinthians 15:10) This is a new opportunity for God to work in incredible ways. Let's embrace this new digital mission field and not put limits on what God can do. (Philippians 4:11-13)